Gallery Page 46 A
Click on any image that has a border to enlarge. -
John Anderson's USS Nimitz (CVN-68) in 1/96 scale

The hull as received

Hanger openings are cut.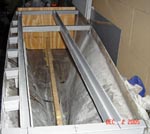 Some structure supports are placed in for the support of the deck.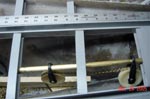 The pulley's are in place for the working anchor.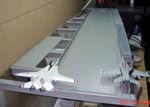 Forward flight deck is starting to be put down.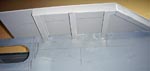 Stbd side forward of the first elevator showing the overhang of the flight deck minus the sponson work.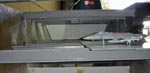 Here you can see that John has even put in part of the Hanger deck as well.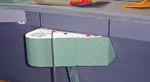 Starting that stbd side forward weapons sponson.

The next two sponsons that are located under the flight deck on the stbd side.

Far left sponson is the located under the Island.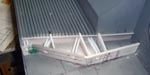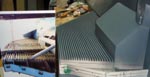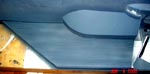 More work on the sponsons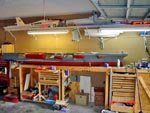 A view of the shipyard
July 28, 2006 Update
---
Back to Warship Models Underway
This page maintained by Kurt Greiner. Email me here.
This page viewed 17
Version 1.1
Last update 10/07