www.warshipmodelsunderway.com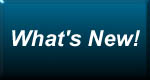 Click on the above to find out the latest site changes!
Last Updated January 28, 2019
Welcome to Warship Models Underway
A site for the builder of large scale, radio controlled model warships!
The 1/96 and 1/100 Scale Catalog Project
The goal of Warship Models Underway is to promote the hobby of radio control warship modeling. Although the content is primarily focused on the warship modeler, there is plenty of information here on building a working r/c ship model. Even if you don't intend to build a ship right now, take a look at our extensive galleries for a bit of inspiration! Have questions? Try our discussion board, or email me.
Please enjoy the site - Kurt Greiner, Webmaster!
Warship Models Underway is brought to you by these fine companies. Please support them!





---
If you woudl like to support Warship Models Underway, and plan to make a purchase through Amazon.com, clicking through the link below will help!
If the banner above doesn't work or you cannot see it, you can follow this link: Amazon.com home page
Thanks!
---
Take a look at my model - in - progress, the USS John Paul Jones.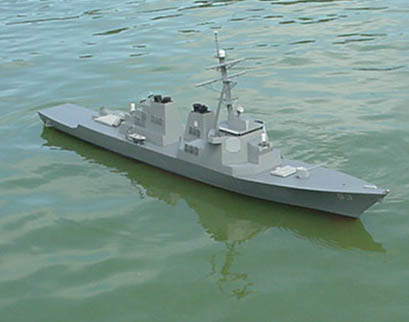 How to's and construction tips on working with fiberglass hulls and more.

You are cordially invited to use the Message Board

Look at the Image Gallery! Now with over 40 pages!
Your submissions are always welcome!

Product Reviews can be found here.

Check out the Museum Model Gallery

Be sure to visit our Links page! Full of resources.

---
This page is maintained by Kurt Greiner
Version 5.1
Kurt Greiner,Warship Model, Warship Models Underway, Radio Control Ship Models, Large Scale Ship Warship Model Models Radio Control Warship Models, US Navy Warship Models, Warship Model, 1/96 scale, 1/48 scale, German Navy Model, Kreigsmarine Ship Model, Imperial Japanese Navy Model, Kurt Greiner,How to Make Warship Models, Scratchbuilding Warship Model Scratch Building, task force 96, eighth fleet, working with fiberglass hulls, grp hulls,Warship Model, Warship Models Underway, Radio Control Ship Models, Large Scale Ship Warship Model Models Radio Control Warship Models, US Navy Warship Models, Warship Model, 1/96 scale, 1/48 scale, Kurt Greiner,German Navy Model, Kreigsmarine Ship Model, Imperial Japanese Navy Model, How to Make Warship Models, Scratchbuilding Warship Model Scratch Building, task force 96, eighth fleet, working with fiberglass hulls, grp hulls Warship Model, Warship Models Underway, Radio Control Ship Models, Large Scale Ship Warship Model Models Radio Control Warship Models, US Navy Warship Models, Warship Model, 1/96 scale, 1/48 scale, Kurt Greiner,German Navy Model, Kreigsmarine Ship Model, Imperial Japanese Navy Model, How to Make Warship Models, Scratchbuilding Warship Model Scratch Building, task force 96, eighth fleet, working with fiberglass hulls, grp hulls Warship Model Kurt Greiner, Warship Models Underway, Radio Control Ship Models, Large Scale Ship Warship Model Models Radio Control Warship Models, US Navy Warship Models, Warship Model, 1/96 scale, 1/48 scale, German Navy Model, Kreigsmarine Ship Model, Imperial Japanese Navy Model, How to Make Warship Models, Scratchbuilding Warship Model Scratch Building, task force 96, eighth fleet, working with fiberglass hulls, grp hulls wArship Model, Kurt Greiner Warship Models Underway, Radio Control Ship Models, Large Scale Ship Warship Model Models Radio Control Warship Models, US Navy Warship Models, Warship Model, 1/96 scale, 1/48 scale, German Navy Model, Kreigsmarine Ship Model, Imperial Japanese Navy Model, How to Make Warship Models, Scratchbuilding Warship Model Scratch Building, task force 96, eighth fleet, working with fiberglass hulls, grp hulls Kurt Greiner Kurt Greiner,Warship Model, Warship Models Underway, Radio Control Ship Models, Large Scale Ship Warship Model Models Radio Control Warship Models, US Navy Warship Models, Warship Model, 1/96 scale, 1/48 scale, German Navy Model, Kreigsmarine Ship Model, Imperial Japanese Navy Model, Kurt Greiner,How to Make Warship Models, Scratchbuilding Warship Model Scratch Building, task force 96, eighth fleet, working with fiberglass hulls, grp hulls,Warship Model, Warship Models Underway, Radio Control Ship Models, Large Scale Ship Warship Model Models Radio Control Warship Models, US Navy Warship Models, Warship Model, 1/96 scale, 1/48 scale, Kurt Greiner,German Navy Model, Kreigsmarine Ship Model, Imperial Japanese Navy Model, How to Make Warship Models, Scratchbuilding Warship Model Scratch Building, task force 96, eighth fleet, working with fiberglass hulls, grp hulls Warship Model, Warship Models Underway, Radio Control Ship Models, Large Scale Ship Warship Model Models Radio Control Warship Models, US Navy Warship Models, Warship Model, 1/96 scale, 1/48 scale, Kurt Greiner,German Navy Model, Kreigsmarine Ship Model, Imperial Japanese Navy Model, How to Make Warship Models, Scratchbuilding Warship Model Scratch Building, task force 96, eighth fleet, working with fiberglass hulls, grp hulls Warship Model Kurt Greiner, Warship Models Underway, Radio Control Ship Models, Large Scale Ship Warship Model Models Radio Control Warship Models, US Navy Warship Models, Warship Model, 1/96 scale, 1/48 scale, German Navy Model, Kreigsmarine Ship Model, Imperial Japanese Navy Model, How to Make Warship Models, Scratchbuilding Warship Model Scratch Building, task force 96, eighth fleet, working with fiberglass hulls, grp hulls wArship Model, Kurt Greiner Warship Models Underway, Radio Control Ship Models, Large Scale Ship Warship Model Models Radio Control Warship Models, US Navy Warship Models, Warship Model, 1/96 scale, 1/48 scale, German Navy Model, Kreigsmarine Ship Model, Imperial Japanese Navy Model, How to Make Warship Models, Scratchbuilding Warship Model Scratch Building, task force 96, eighth fleet, working with fiberglass hulls, grp hulls Kurt Greiner Kurt Greiner,Warship Model, Warship Models Underway, Radio Control Ship Models, Large Scale Ship Warship Model Models Radio Control Warship Models, US Navy Warship Models, Warship Model, 1/96 scale, 1/48 scale, German Navy Model, Kreigsmarine Ship Model, Imperial Japanese Navy Model, Kurt Greiner,How to Make Warship Models, Scratchbuilding Warship Model Scratch Building, task force 96, eighth fleet, working with fiberglass hulls, grp hulls,Warship Model, Warship Models Underway, Radio Control Ship Models, Large Scale Ship Warship Model Models Radio Control Warship Models, US Navy Warship Models, Warship Model, 1/96 scale, 1/48 scale, Kurt Greiner,German Navy Model, Kreigsmarine Ship Model, Imperial Japanese Navy Model, How to Make Warship Models, Scratchbuilding Warship Model Scratch Building, task force 96, eighth fleet, working with fiberglass hulls, grp hulls Warship Model, Warship Models Underway, Radio Control Ship Models, Large Scale Ship Warship Model Models Radio Control Warship Models, US Navy Warship Models, Warship Model, 1/96 scale, 1/48 scale, Kurt Greiner,German Navy Model, Kreigsmarine Ship Model, Imperial Japanese Navy Model, How to Make Warship Models, Scratchbuilding Warship Model Scratch Building, task force 96, eighth fleet, working with fiberglass hulls, grp hulls Warship Model Kurt Greiner, Warship Models Underway, Radio Control Ship Models, Large Scale Ship Warship Model Models Radio Control Warship Models, US Navy Warship Models, Warship Model, 1/96 scale, 1/48 scale, German Navy Model, Kreigsmarine Ship Model, Imperial Japanese Navy Model, How to Make Warship Models, Scratchbuilding Warship Model Scratch Building, task force 96, eighth fleet, working with fiberglass hulls, grp hulls wArship Model, Kurt Greiner Warship Models Underway, Radio Control Ship Models, Large Scale Ship Warship Model Models Radio Control Warship Models, US Navy Warship Models, Warship Model, 1/96 scale, 1/48 scale, German Navy Model, Kreigsmarine Ship Model, Imperial Japanese Navy Model, How to Make Warship Models, Scratchbuilding Warship Model Scratch Building, task force 96, eighth fleet, working with fiberglass hulls, grp hulls Kurt Greiner Kurt Greiner,Warship Model, Warship Models Underway, Radio Control Ship Models, Large Scale Ship Warship Model Models Radio Control Warship Models, US Navy Warship Models, Warship Model, 1/96 scale, 1/48 scale, German Navy Model, Kreigsmarine Ship Model, Imperial Japanese Navy Model, Kurt Greiner,How to Make Warship Models, Scratchbuilding Warship Model Scratch Building, task force 96, eighth fleet, working with fiberglass hulls, grp hulls,Warship Model, Warship Models Underway, Radio Control Ship Models, Large Scale Ship Warship Model Models Radio Control Warship Models, US Navy Warship Models, Warship Model, 1/96 scale, 1/48 scale, Kurt Greiner,German Navy Model, Kreigsmarine Ship Model, Imperial Japanese Navy Model, How to Make Warship Models, Scratchbuilding Warship Model Scratch Building, task force 96, eighth fleet, working with fiberglass hulls, grp hulls Warship Model, Warship Models Underway, Radio Control Ship Models, Large Scale Ship Warship Model Models Radio Control Warship Models, US Navy Warship Models, Warship Model, 1/96 scale, 1/48 scale, Kurt Greiner,German Navy Model, Kreigsmarine Ship Model, Imperial Japanese Navy Model, How to Make Warship Models, Scratchbuilding Warship Model Scratch Building, task force 96, eighth fleet, working with fiberglass hulls, grp hulls Warship Model Kurt Greiner, Warship Models Underway, Radio Control Ship Models, Large Scale Ship Warship Model Models Radio Control Warship Models, US Navy Warship Models, Warship Model, 1/96 scale, 1/48 scale, German Navy Model, Kreigsmarine Ship Model, Imperial Japanese Navy Model, How to Make Warship Models, Scratchbuilding Warship Model Scratch Building, task force 96, eighth fleet, working with fiberglass hulls, grp hulls wArship Model, Kurt Greiner Warship Models Underway, Radio Control Ship Models, Large Scale Ship Warship Model Models Radio Control Warship Models, US Navy Warship Models, Warship Model, 1/96 scale, 1/48 scale, German Navy Model, Kreigsmarine Ship Model, Imperial Japanese Navy Model, How to Make Warship Models, Scratchbuilding Warship Model Scratch Building, task force 96, eighth fleet, working with fiberglass hulls, grp hulls Kurt Greiner Kurt Greiner,Warship Model, Warship Models Underway, Radio Control Ship Models, Large Scale Ship Warship Model Models Radio Control Warship Models, US Navy Warship Models, Warship Model, 1/96 scale, 1/48 scale, German Navy Model, Kreigsmarine Ship Model, Imperial Japanese Navy Model, Kurt Greiner,How to Make Warship Models, Scratchbuilding Warship Model Scratch Building, task force 96, eighth fleet, working with fiberglass hulls, grp hulls,Warship Model, Warship Models Underway, Radio Control Ship Models, Large Scale Ship Warship Model Models Radio Control Warship Models, US Navy Warship Models, Warship Model, 1/96 scale, 1/48 scale, Kurt Greiner,German Navy Model, Kreigsmarine Ship Model, Imperial Japanese Navy Model, How to Make Warship Models, Scratchbuilding Warship Model Scratch Building, task force 96, eighth fleet, working with fiberglass hulls, grp hulls Warship Model, Warship Models Underway, Radio Control Ship Models, Large Scale Ship Warship Model Models Radio Control Warship Models, US Navy Warship Models, Warship Model, 1/96 scale, 1/48 scale, Kurt Greiner,German Navy Model, Kreigsmarine Ship Model, Imperial Japanese Navy Model, How to Make Warship Models, Scratchbuilding Warship Model Scratch Building, task force 96, eighth fleet, working with fiberglass hulls, grp hulls Warship Model Kurt Greiner, Warship Models Underway, Radio Control Ship Models, Large Scale Ship Warship Model Models Radio Control Warship Models, US Navy Warship Models, Warship Model, 1/96 scale, 1/48 scale, German Navy Model, Kreigsmarine Ship Model, Imperial Japanese Navy Model, How to Make Warship Models, Scratchbuilding Warship Model Scratch Building, task force 96, eighth fleet, working with fiberglass hulls, grp hulls wArship Model, Kurt Greiner Warship Models Underway, Radio Control Ship Models, Large Scale Ship Warship Model Models Radio Control Warship Models, US Navy Warship Models, Warship Model, 1/96 scale, 1/48 scale, German Navy Model, Kreigsmarine Ship Model, Imperial Japanese Navy Model, How to Make Warship Models, Scratchbuilding Warship Model Scratch Building, task force 96, eighth fleet, working with fiberglass hulls, grp hulls Kurt Greiner