Gallery Page 68
North Carolina Fleet Run 2008
James Mousaw was kind enough to supply a CD of photographs covering this event - thanks James!
Click on any picture to see a larger version
---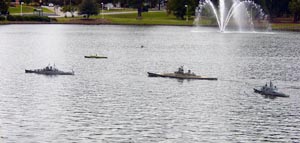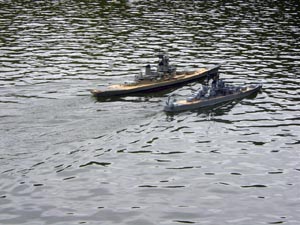 ---
William J. Blackmore - USS Arizona BB-39
---
Charles Lamm - USS Rochester CA-124 and CG-26 Belknap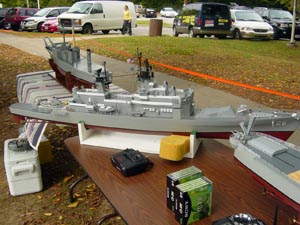 ---
Charles Huet - USS Yorktown CG-48
---
Joey Joyner - USS Lang FF-1060 and DDG-23 USS Richard E. Byrd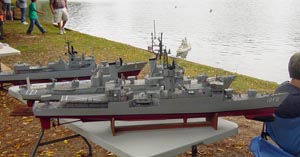 ---
The Duane Curtis Fleet:
USS Wisconsin BB 64
USS Boone FFG 28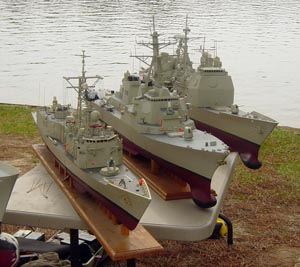 USS Anzio CG 68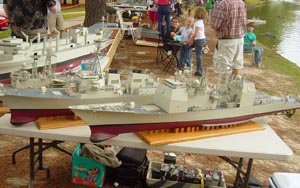 USS Arctic AOE 8

USS Kidd DDG 993
USS Carter Hall LSD 50
USS Ramage DDG 61
---
Eric Bertelsen - Homeport Models - USS Bunker Hill CG-52 - Canadian Halifax class FFH - Bear Class WMEC
---
Ed Saunders - Emily Lauren
---
Bob Hoernke - USS Phoenix - USS Tucson
SS Hog Island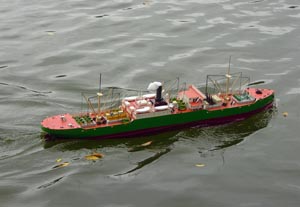 USS Chatham Ak-169
USS Somers DD-381
---
Joe Wallace - USS Richard L. Page FFG-5
---
Todd Smith's USS Brooklyn ACR-3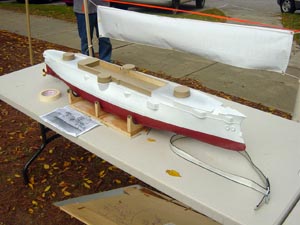 Ward Creech's USS Spartanburg County LST-1192
Eddie Hathaway's USS Guadalcanal LPH-7 and PT-109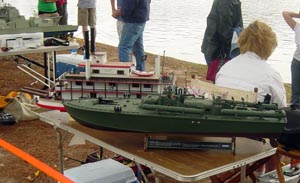 ---
Back to Warship Models Underway
This page maintained by Kurt Greiner. Email me here.
This page viewed 984
Version 1.02
Last update 11/08