Gallery Page 24
Click on any image that has a border to enlarge. -
---
Models of the Inside Passage
Keith Schermerhorn sends in these photos from a ship model gathering held Saturday July 12 in Bellingham Washington. This was the first gathering of a new group referencing themselves as "Inside Passage" (a local waterway between Canada & Washington). The photos feature a U-boat, Russian Akula, Typhoon, and Keith's Burke class guided missile destroyer, the USS McFaul (DDG-74), and a few others. The Typhoon and McFaul are both in 1/96 and made for an impressive site together on the water. They are already planning on doing this again next year in July and making it an official event.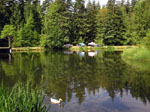 The pond where the event was held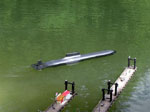 A 1/96 scale Russian Typhoon leave the dock to go on patrol...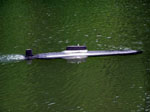 The sub is underway with a load of nuclear missiles...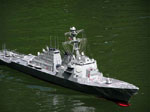 But the USS McFaul by Keith Schermerhorn is also on the pond, defending freedom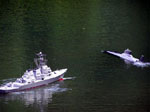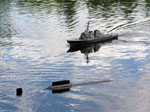 The McFaul moves in to inspect the Russian Typhoon which appears to be in trouble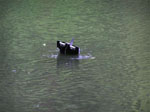 Yep, it is definetly in trouble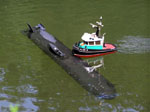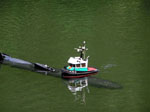 Luckily, there are a couple of giant tugs ready to, er, assist...
---
Back to Warship Models Underway
This page maintained by Kurt Greiner. Email me here.
This page viewed 260
Version 1.0
Last update 7/03