Russian Cruiser Varyag Photo Collection

We are excited to announce our latest CD - views of the Russian Slava class cruiser Varyag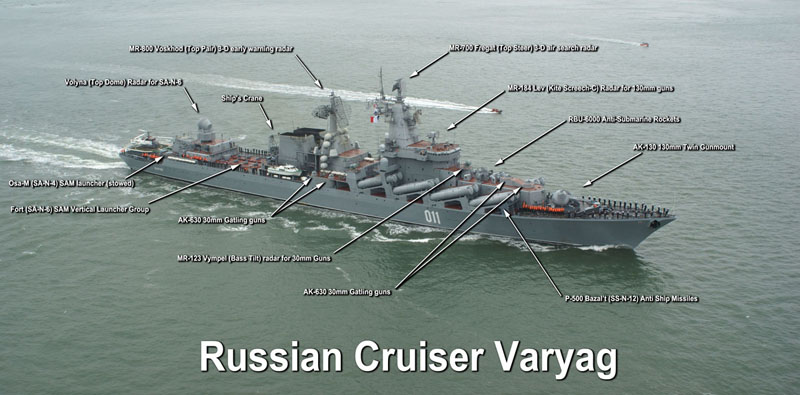 This collection includes a much larger version of this graphic, which identifies various weapons and sensors
This is the most comprehenisve coverage of any ship we have produced

Over 700 Pictures, hi-resolution (approx 1800 pixels wide, which can be printed out at 4 X 6" at your local one hour photo), of the Slava class cruiser Varyag, the flagship of the Russian Pacific Fleet

Overhead, onboard, at sea, and views from the pier - very complete coverage.

Sorted and identified into areas onboard the ship, as well as individual weapons, sensors and other features, to it easy to find the information you need
The photos are a result of a multiple days photographing this rare visitor to US waters.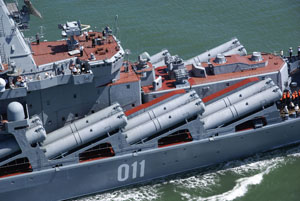 Click on this photo for a full size sample (File size 431 KB) of the shots in the collection

All this for $ 17.99 and free digital delivery We accept Paypal, , use seaphoto@aol.com as your pay address.




Contact sheet showing the contents of some of the folders; click to see larger versions:
Shots taken from the Golden Gate Bridge:
Views at sea taken by Kevin Klemens of the USS Bunker Hill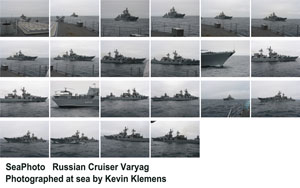 Views of the Bridge Area taken from the pier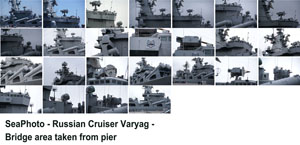 Details of the MR-700 Fregat (NATO: Top Steer) Radar, taken from pier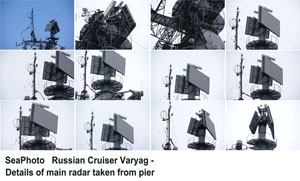 Of course, the on board details SeaPhoto is known for:
130 mm AK-130 gun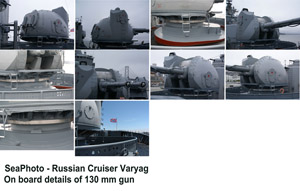 KA-27 Helicopter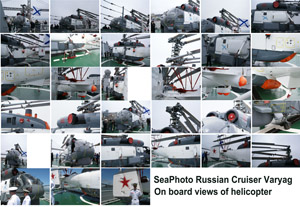 And much, much more!
If you are interested in this Collection, you may also find our Sovremennyy class destroyer collection useful as well.

---
View a listing of the Other Collections's we offer
Back to Online Catalog Index Page
02/23 Version 1.5
558