SeaPhoto / Catalog / Catalog Index / Indian Navy Warships
India
Frigates
Brahmaputra class frigates
From the Wikipedia Article:
They are an enhancement of the Godavari class, with a displacement of 3850 tons and a length of 126 metres. Although of similar hull and dimension, internally, the Brahmaputra and Godavari classes have different configurations, armaments and capabilities. 3 ships of this class serve in the Indian Navy.
Photographed June 14, 2009 at Bremerhaven by Frank Findler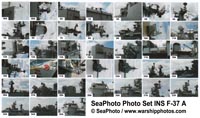 Set INF37 A 38 views, from shore, 2 overall views, 36 details from bow to stern Q8 ( A bit dark but very useable) $ 28.50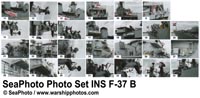 Set INF37 B 27views, from shore, details on port side and stern $ 20.25

Talwar (Krivak III) Class
Stealthy ships designed by Russia, and built in St. Petersburg. Photos take 07/03 at the Kiel Canal by Frank Findler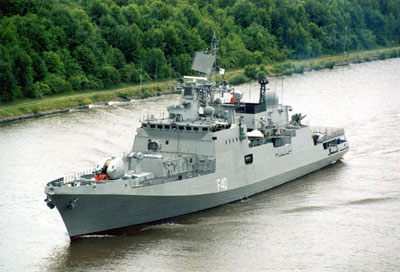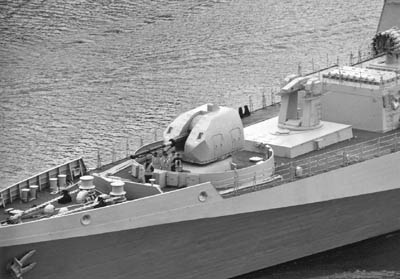 All photos in SeaPhoto sets are color 4 X 6 prints - we post samples in black and white to conserve server space
Set INF40A 27 views, from bridge over canal, 3 overall views, both bow and stern aspect, 24 details, mosaic from bow to stern along port side as ship passes underneath. A great set for this new ship. Q9 $ 20.25
If you came to this page via an off-site link, just click the back button on your browser to return.
6/17 Version 2.4