USS New Jersey:
War Log: 1941 - 1945
Cruise Book on CD!
We are excited to announce our latest CD - the complete contents of the World War II cruise book of the USS New Jersey - the War Log.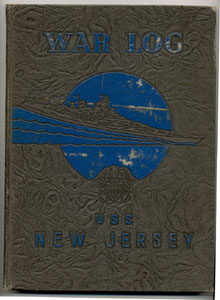 From cover to end papers, you get everything that is in the book
Please note that the pictures on the CD are 8 times larger than these samples!
In another effort to supply the best possible reference material to the naval enthusiast, SeaPhoto is introducing a new product, the cruise book on CD. Cruise books were produced for a number of US Navy Ships following World War II, and, similar to a high school yearbook, allowed the crew members to remember and celebrate their achievements while on board. They were produced in very limited numbers, and are considered highly collectible these days. SeaPhoto has a number of these books on hand, and starting with this volume, will offer high quality scans of the books so that all naval enthusiasts can benefit from these valuable research tools.
In this CD, you get:

The complete contents of the War Log, the World War II cruise book for the USS New Jersey (BB-62)

96 pages, plus a fold out of the ship, scan of both front and back cover, and end papers

Month by Month history of the ship and her actions during the war

Scans in two forms - full sized, printable pages scanned exactly as the pages of this book appear today, and smaller color corrected scans more suitable for viewing on a computer monitor. Every page in the book has two scans, with the exception of blank pages. Each scan covers only one page, except in the case of the fold out and endpapers, which are double wide scans. All are high quality .jpg's.

Scans are descreened for increased photo quality

Huges savings over the cost of purchasing this book, if you can find it at all.
Full size scans average about 2100 pixels high by 1500 pixels wide; smaller scans are 800 pixels high. PC compatibles only.

All this for $ 14.99 plus $ 5.00 S/H in the US, $ 8.00 elsewhere in the world. We accept Paypal, check or cash. For Paypal, use seaphoto@aol.com as your pay address.

Would you prefer free digital delivery? All over our digital products can be delivered via Dropbox, which is free for you to use to reciever files. Files are usually sent within 24 hours, so you get your photos much sooner, and you save the shipping and handling charge.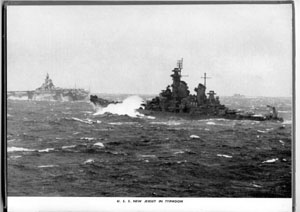 Stunning Action Photos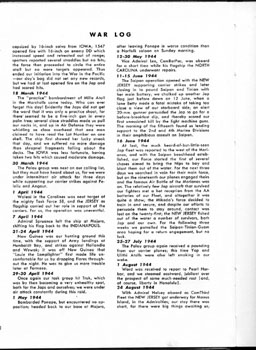 The complete text (in a size you can read, I promise!)
Our mailing address is:
SeaPhoto
Internet Sales
182 Arcadia Drive
Grass Valley, CA 95945 USA
---
Back to Online Catalog Index Page
03/19 Version 1.5
188