---
1/24 Scale Higgins PT Model Kit by John R. Haynes
Multi-media kit, 39" long
---
1/24 Scale Elco PT Model Kit by John R. Haynes
Multi-media kit, 40" long
---
This model is available in kit form now from leading model boat distributors in the US and UK, as well as direct. To Contact Mr Haynes, email here.
Click on any image to enlarge
The Finished Prototype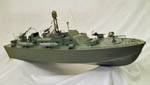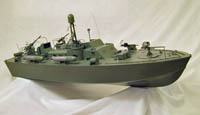 Some of the indvidual components of the kit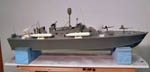 40mm Single Bofors Kit - rough castings shown assembled, kit comes unassembled
Exhaust Mufflers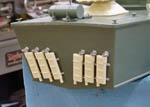 Cabin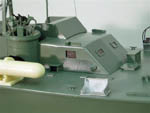 Torpedo and Torpedo Cradle (Late war aircraft style)
Twin Browning Machine Guns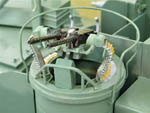 ---
To Return to Mr. Haynes' fittings page, click here.
Please feel free to email me comments:
Back to Warship Models Underway
118 visits to this page.
Version 1.1
Last Modified 2/06. This page maintained by Kurt Greiner