Making Ring Eyes by Joe Hanacheck
Although you can purchase ring eyes commercially from a variety of source, I find the manufacture of these is so simple and quick that I would rather make them myself. As a bonus, you can control the wire thickness and diameter to perfectly suit your application.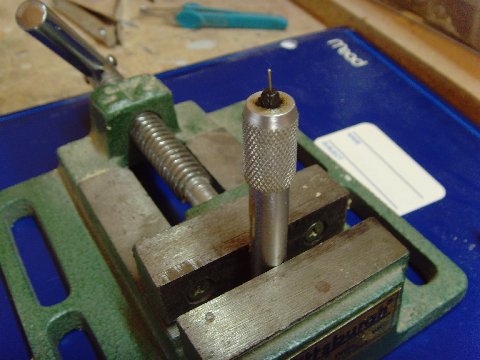 Start by mounting a mandrel in the vise. In this case, it is a simple bit of wire, .015" in diameter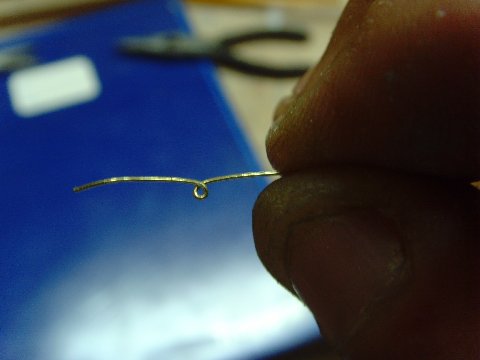 Next, loop a short piece of brass wire around it.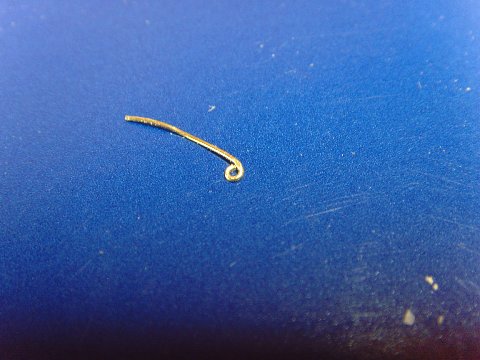 Snip the end with a pair of flush cutting pliers. Take care of these tools, and use them only for soft brass (never piano wire!) so you don't damage the jaws. It is handy to have a second pair to use on stryrene strip.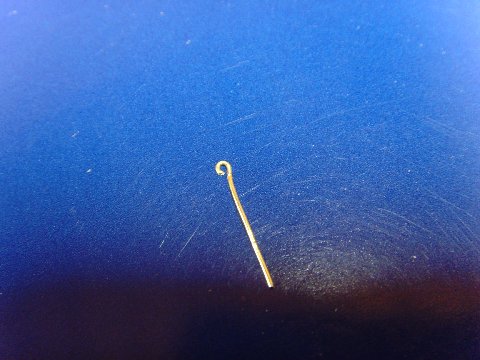 At this point you can flatten the ring if needed. Use a pair of round nosed pliers to tuck the loop tight to the stem.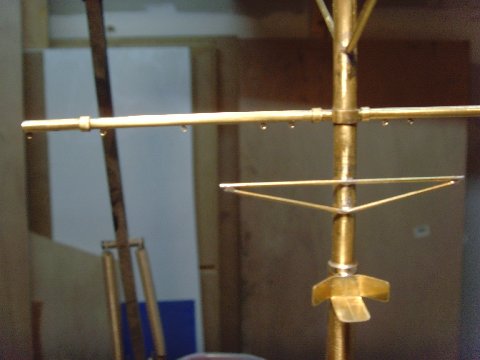 If you look at the yard of my mast on my 1/48 scale PCE you can see several loops attached.
---
Joe Hanacheck is the owner of West Coast Warships, a supplier of 1/48 scale Warship Hulls.

Back to Construction Articles
47
Version 1.2 3/09